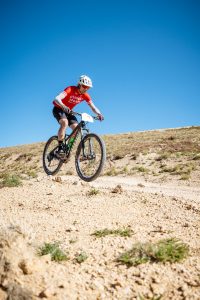 Thank you to all that donated to our 3 4 E fundraiser. We raised significant $$ for the Eric J Brosterhous foundation, to support Brain Cancer Research. Despite some stomach issues, I was able to finish the Leadville 100 in mid-August. Then, over Labor Day, I finished the final leg of the 3 4 E fundraiser, by completing the bike portion of the Grand Traverse, 40 miles from Aspen back to  Crested Butte.
The total mileage for our 3 4 E fundraiser was 300 miles, and consisted of 4 races. If you haven't had a chance to donate to the Eric J Brosterhous Foundation, you can quickly and easily do so here:
https://klamathcf.fcsuite.com/erp/donate/create?funit_id=1046
We had donations range from .25cents/mile, to $2/mile. Every penny is appreciated, and is directed to a great cause.
Lastly, I started out on this fundraiser as a way to bring more awareness to this important research. We have a duty to do what we can to move it forward. Additionally, we have a duty to live life, and these events were a gateway to a larger energy. The effort around these 4 races changed the way I went about my days this spring & summer. I have a new appreciation for how hard these races were, and the effort every participant put into preparing for them. The Leadville 100 is as hard as it's made out to be, and The Grand Traverse is maybe the hardest 6 hour effort I've ever experienced. In each event, I had a moment that I'll never forget. Moments where space, time & memory all condense, and a feeling of just being in the right place at the right time. Moments, when sitting on the front porch 40 years from now, I'll look back on and smile.
Thank you for your support.
Luke